Scott® Engraving Machines and Bevelers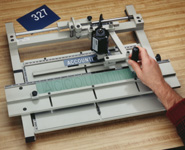 Signgraver® Manual Engraving Machines
We are in the process of building a downloadable Price List for our Manual Engravers, Accessories, etc. in the near future, so please bear with us and fill out the form below or call customer service at 607-865-6511 or 800-227-2688 for immediate pricing. We have completed other product brochures that are downloadable now that you will see links to throughout the rest of the Site.
The process is simple! Scott® Engraving Machines engrave letters in a sheet of multi-colored plastic. As you trace the master letters, the machine engraves the message in the plastic, exposing the core's contrasting color. The engraved letters are just like the masters, only smaller, because they are being engraved at a 2:1 ratio. (See optional 1:1 arm that engraves letters the same size as the masters, or our selectable ratio models where you can produce five finished sizes from one master.)
It's Quick and It's Easy ! Watch !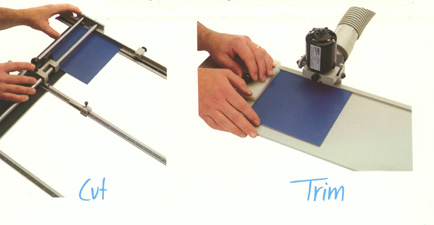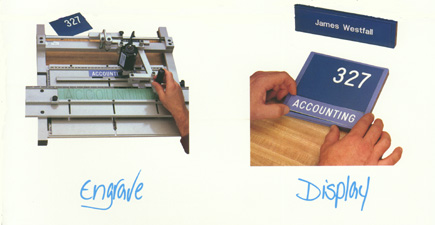 Key Benefits
| | |
| --- | --- |
| | Quick Response to Signage Needs. |
| | Simple Operation - Professional Results. |
| | Wide Range of Type styles and Symbols. |
| | Made by Scott Machine, in the U.S.A. |
There are many models of our Signgraver® Engraving Machines to choose from. Our Tag Engravers are specifically designed for making name tags and small signs up to 3 1/2" high by any length. Our Large Engravers have a 10" x 18" capacity and make everything from name tags to directory boards. Also, take a look at the Engraving Equipment and Engraving Accessory Pages.
For information on replacement parts go to the Signgraver Service Page.


| | |
| --- | --- |
| Name | |
| Title | |
| Company | |
| Address | |
| E-mail | |
| Phone | |
Only Press Submit Request once, and allow processing time, thank you.